Visbella
®
Tire Sealer & Inflator (Tire Sealant) is designed to quickly seek-out and effectively seal most normal punctures and slow leaks. It is 100% applicable to breach within 6mm on tubeless rubber tyres of cars, motorcycles, electrical bicycles. No jack nor tyre-change is needed. One step procedure of tyre pumping and repairing is finished in seconds. It can also be filled into new tyres to prevent unexpected leakage. Non-toxic and odorless. No corrosion and no damage to the tire.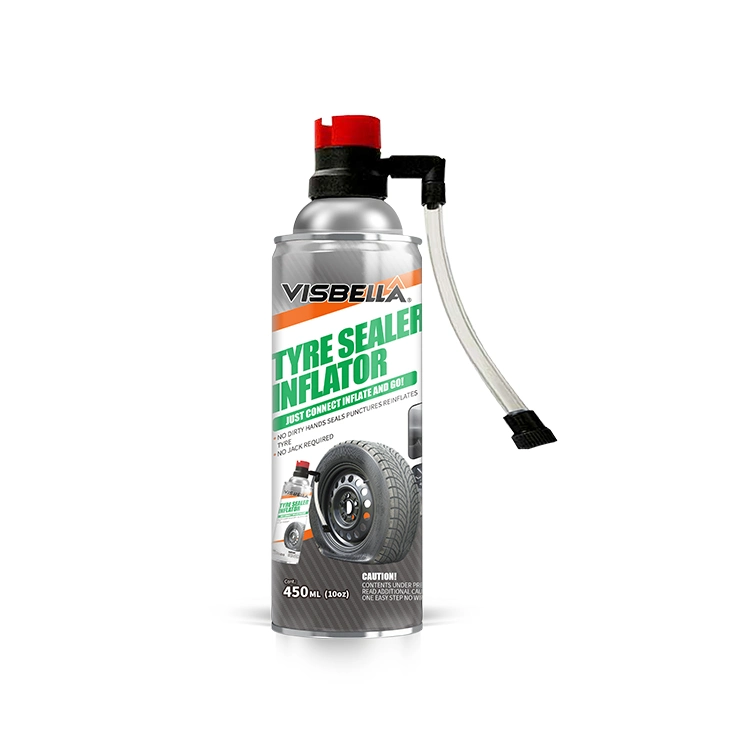 Application:
Move tyre valve to just before or after the highest point.
If possible,remove object causing leak.
Deflate tyre completely
Connect end of connector to the tyre valve
Turn switch to ON position to mend and inflate tyre.
Vehicle should be driven immediately.

Warning:
Keep out of reach from children.
Store below 50 degrees.
Harmful if swallowed.
Extremely flammable.
Production Line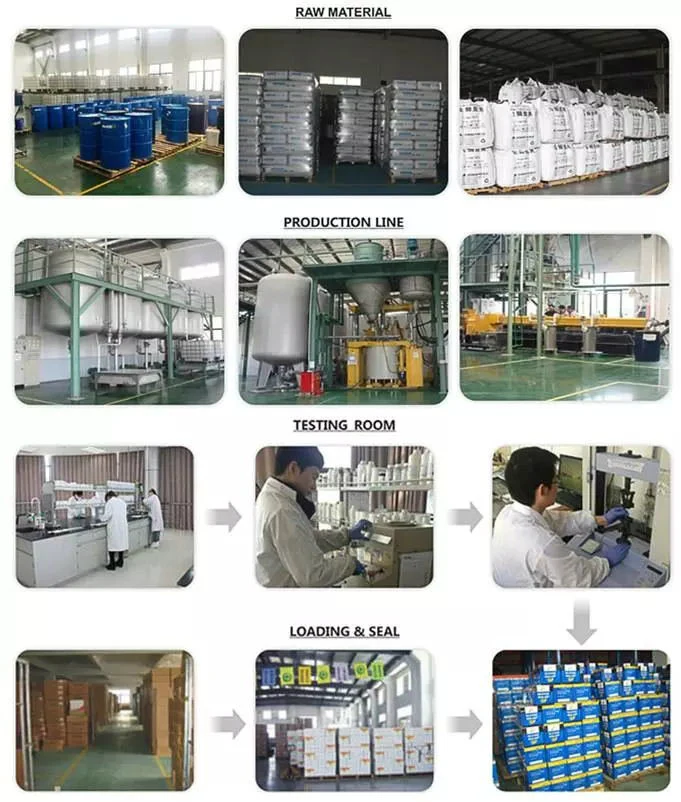 Company Overview
Zhejiang Guoneng Technology Co., Ltd was establish from 1992. Over 20 years professional manufacture experience, we become one of the largest Manufacture on Adhesive in Huzhou City Zhejiang China.

Our company covers an area of 22,000 square meters, including 800 square meters of laboratory and we have over 200 employees. We specialize in the production and distribution of adhesive products,and they're well approved by SGS, Reach, RoHs, BSCI, ISO9001:2000 etc. OEM and ODM are both welcomed.

We'd like to cooperate with customers from all over the world based on mutual-benefit. We always put "Customers First" in our mind and commit ourselves to providing high quality HPPP (Honest, Prompt, Precise, Professional) service to all reliable and esteemed international partners and clients.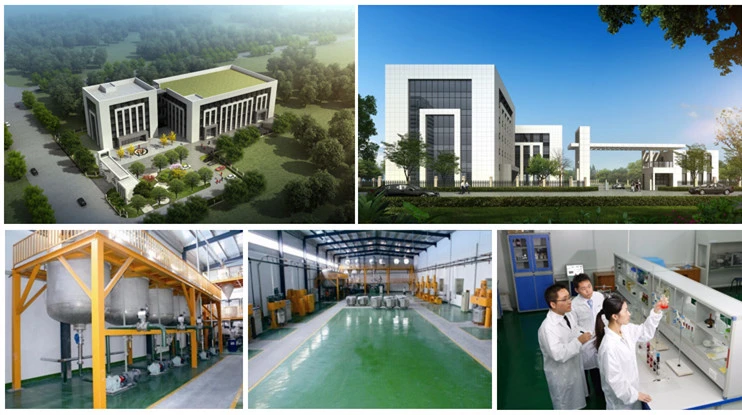 Certificates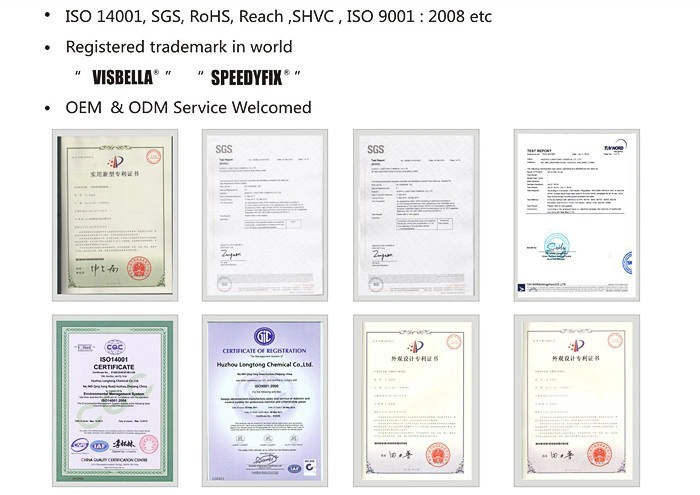 After-Sales Service
Reply within 24 Hours
Professional consultation service is available within 24 hours after receiving your feedback regarding theiterms
that that you bought.
Global Insurance Service
Global insurance service guarantees the safety of iterms when installation and application.
Compensation Policy
Any quality problem caused by our company side with enough evidence, we promise you that if could bere-produced for free.
Contact us, you will get more than what you see !